​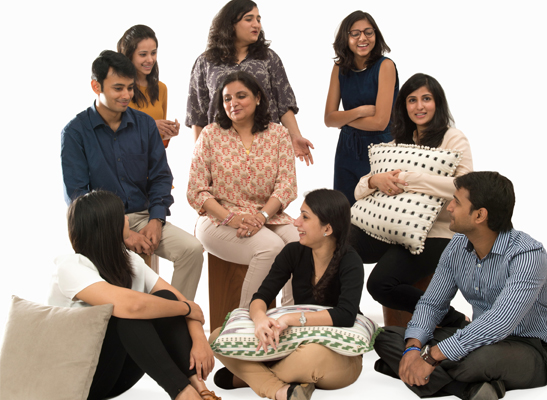 IQRUP + RITZ
Iqrup + Ritz is a contemporary furniture and décor brand established in 2014 by mother and daughter duo, Iqrup and Ritika (Ritz) Dhamija. Since launching we've shipped 1000s of products worldwide and become synonymous with beautiful design, understated luxury and expert craftsmanship.
DESIGN.
We believe that great design is timeless.
Our interiors are well-travelled, elegant and curated. The Iqrup + Ritz collections are a dialogue of past and present spanning from Classic, Contemporary to New Modern. We pay homage to iconic styles and crafts from different periods. Each design has a narrative with an emphasis on form and proportion.
CRAFTSMANSHIP. 
Our pieces are meant to last.
We work with family-run workshops across the world to make high quality handcrafted pieces. Together our partners combine 100+ years of expertise. Countless hours are spent sourcing the best raw materials and perfecting each detail.
PLATFORM. 
Creating the right customer experience is our obsession.
Your home is your story and we're here to help you express yourself. We'll help you mix and match our collections to create the perfect look. We also provide a complementary design consultation service at our studio or over the phone. Call us on +91 9599110672 or email on contact.in@iqrupandritz.com to learn more.
WHO ARE IQRUP + RITZ?
Iqrup trained in London and lives in Delhi. The creative brain behind Iqrup + Ritz, she has been an interior designer and furniture maker for over 30 years. She describes her style as 'global collector meets classic contemporary'.
Ritika was raised in Delhi and lives in London. Ritika (Ritz) is the strategic brain behind Iqrup + Ritz. She worked for many years in investment banking until she decided to give in to her inner decorista. She describes her style as 'lived in chic with bursts of colour'.